Hi, Peter…so I have had 3 -4 washes so far after I had got my thermal straightening at yours. I am so pleased with the way my hair has been handled. it feels n looks healthy. I had straightening done almost a million times before ..but the hair only felt straight but dry n dead after. I wondered initially if I was going to get the result I hoped ..especially for the amount of money am spending on it. By not touching the ends of the hair and only the roots approach was brilliant 👌
Will look forward to always getting it done at yours from now on. I took my time in writing back to you as I did not want to rush in giving a feedback xx
Shilpa Garik 1st September 2020
"I am very happy with my haircut! Great job!
Looking forward to visiting you again".
Galina August 2020
Now that we are back and working again. 
It's understandable that you are asking: Who is the best Hairdresser in Manchester City Centre for me?

The best hairdressers in Manchester aren't just about just one thing. They're an amalgamation of many different elements. The quality hairdressing offered, the skill set, experience and attitude they offer and of course now thanks to Covid-19 we have to include the level of safety provided.
Given the option of visiting an exclusive and private studio where you are the only customer, attended to by only one hairdresser with a wealth of skill and experience or to visit a communal salon where not only do you have to choose from an array of different levels of experience but it's likely there are many staff and customers close to and trying to avoid each other.

Which salon would give you the most confidence?

For the past 5 years, I have worked alone in my private studio (above). I only ever have one customer in the studio at a time and all procedures from shampooing onward are carried out just by me.
Since the Covid-19 pandemic, it is completely understandable that people want to avoid crowded places, therefore, it's sensible to reduce risk as much as possible and the best way to do that is to stay away from places where there are lots of people.

Customer Interaction Regime
The Studio has been thoroughly cleaned with 99.9% Alcohol. Even though I will be wearing a visor whilst working, I have installed an acrylic screen at the shampoo point, it is positioned above your head at an angle, this is to create an additional barrier between us both as I wash your hair.
On arrival, I will greet you at the building door (there's a hand sanitiser at the entrance). There's no need to sign in or out. If you wish to use the lift, I will press the buttons for you, I will then meet you at the second floor and escort you to the studio. Once inside I will wash/sanitise my hands and give you a disposable gown.
According to new government guidance, from August 15th, you do now need to wear a face-covering whilst on the premises even though I am wearing both a visor and now a mask. It will be necessary to remove your face-covering from time to time, which is allowed.
Once finished, the disposable elements will be placed into a bag and then put into another bag for disposal.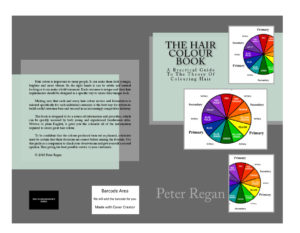 Payment will be made by either cash or card whichever you are happiest with. If by card, my system has two terminals one for me and a second for your card and pin. Please be aware that the limit for contactless is £45.00. Most of my bills are above this limit so if you do use the terminal it will be cleaned with Isopropyl alcohol afterwards.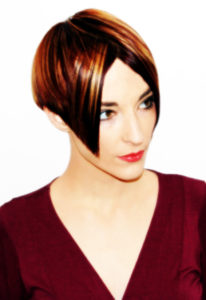 I will then escort you back to the street opening all doors for you so that you do not need to touch anything on the way down.
Should you need to use the bathroom facilities there are hand sanitisers by the door. Alternatively, if you wish I have handwash and soap in the studio.

Hairdressers in Manchester City Centre
Average rating:
0 reviews